The Company Story
Jun 30, 2020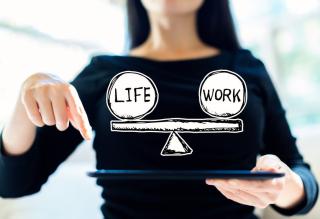 While the world of work and our culture at large have changed dramatically since the turn of the century, the world of workplace benefits hasn't come close to keeping pace.
Enter Compassion Society Benefits
: working to match the rapidly evolving realities of businesses and employees alike, with affordable and accessible products that support a refreshing and productive work-life balance.
Spurred by a group of enterprising entrepreneurs, Compassion Society Benefits is an insurance-tech/workplace benefits startup, entering the marketplace with the first stand-alone workplace financial protection coverage for caregivers, Caregiver Family Leave Insurance (CFL).
This unique policy provides up to 80 percent income replacement for employees with caregiving responsibilities who require extended or intermittent leave from work, a challenge the Sandwich Generation (those responsible for bringing up their own children and for the care of their aging parents) in particular knows all too well. CFL is an employee benefit unlike any other in that it enables companies to effectively offer their workforce a paid family leave benefit should they be called upon to take care of a family member at home.
CFL is the first in a suite of new, holistic, work-life balance products Compassion Society Benefits is developing. This and future offerings will target working class and professionals alike, with the aim to keep affordability and accessibility at the forefront. These products will be designed to help businesses become more competitive in attracting and retaining talent by building compassionate workplaces –workplaces that recognize and meet important, fundamental human needs such as contributing to meaningful work; feeling valued for one's contributions; and deriving an overall sense of well-being from your employment.
Compassion Society Benefits is a social venture dedicated to serving the triple-bottom-line of people, planet, and profit. It is headquartered in New Orleans, LA.