Louisiana-based Startup, Compassion Society Benefits, Launches First Caregiver Solution for Paid Family Leave Insurance 
Jun 11, 2020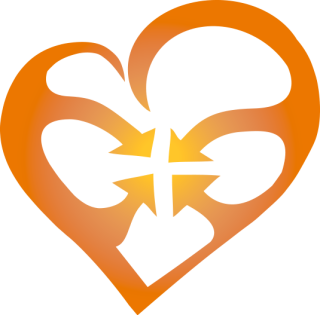 New financial wellbeing workplace benefit for caregivers and their families
New Orleans, Louisiana
(June 11, 2020) – Compassion Society Benefits, Inc., a New Orleans-based insurance tech startup, today announced the Louisiana launch of its Caregiver Family Leave Insurance (CFL), the first stand-alone workplace financial protection coverage of its kind. This unique policy provides up to 80 percent income replacement for an employee with a caregiving need requiring an extended or intermittent leave from work.
The CFL product is being made available first in the company's home state, before an expected roll-out to twelve other states in the near future, underwritten by Nationwide®.
CFL addresses a persistent gap between the kinds of workplace benefits provided to caregivers by most employers and the support caregivers in the workplace need. To help resolve this predicament and relieve employees of having to make a difficult choice between work and family needs, CFL provides a solution that is compatible with most employers' Family Medical Leave Act (FMLA) requests.
"Compassion Society Benefits' was built to empower those looking to achieve a sustainable work-life balance, something that caregivers can find particularly unattainable," said Compassion Society Benefits founder, Dr. Kyshun Webster.
"This new insurance helps individuals and businesses from all corners of our society prepare for the inevitability of caregiving-related absences, bringing peace of mind and financial stability to what is otherwise a very stressful predicament."
"I've been involved in the insurance and workplace benefits industry since 1977, and this is the most innovative benefits product I've seen, especially as it comes to market at a time where it fills such an urgent need in our country," said Warren Benoit, director/executive vice president of sales and marketing for Compassion Society Benefits, as well as a longtime Louisiana business leader and an inductee into the Benefit Marketing Association Hall of Fame.
The CFL insurance product has been in development for more than three years by Compassion Society Benefits and comes to the market at a critical time for employers and our nation given the heightened need for caregiving responsibilities.
According to a 2019 survey conducted by Harvard Business School, more than 70 percent of employees reported having some type of current caregiving responsibility and are faced with the dilemma of choosing between what is best for their families and wage loss.1 This will surely be exacerbated by the current public health crisis created by the Covid-19 pandemic.
"We know this is a solution to a national issue, yet the inspiration and development occurred here in New Orleans, with a team that has been thinking, planning, negotiating and working diligently to get to this point," said Dr. Webster, who is proud of his Louisiana roots. "CFL is a financial remedy for workers who must double as emergency caregivers of children or elderly parents. This insurance is a game-changer for millions of American workers."
Webster, a New Orleans native whose post-Katrina experience working on the frontlines of nonprofits in the city led to his development of Compassion Society Benefits, also said that CFL has the potential to reduce productivity losses for U.S. businesses that stem from employee caregiving, estimated to cost the U.S. economy billions.
1. Fuller, Raman. (2019)
The Caring Company
.
Retrieved from
https://www.hbs.edu/managing-the-future-of-work/Documents/The_Caring_Company.pdf
###
About Compassion Society Benefits, Inc.
Compassion Society Benefits is a Louisiana-based insurance-tech start-up. It develops, markets, and distributes innovative 21st century work-life balance solutions that promote health and wellness through sustainable living. The company is driven by its purpose to create products and services that provide for the equitable financial inclusion of working-class families; reduction of economic impact due to wage loss of caregivers (primarily women); and the financial security of families to ensure the health and well-being of all. Visit www.compassionsociety.com to learn more.
Media Contact: Fiona Gwozdz
Phone: (208) 287-6545
Email:
fgwozdz@oliverrussell.com